This is the place to find exciting information about the art of Flamenco!

 

Our vision is to create a large Flamenco community so if you have a Flamenco related article we are more than happy to publish it on our web site.

 

Please contact us with your request. If the article is deemed to be suitable we will publish it on our web site and include your URL.
We are proud to offer a complete and exciting proposition to all flamenco teachers and flamenco school owners. If you are looking for the best possible products for you and your students, unbeatable prices and excellent customer service, look no further!
Here are 10 reasons about why and how you could benefit from our unique business offering:
Flamencista will offer significant discounts to you depending on the size of theorder. The larger the volume of the order the larger the discount.
We guarantee that we will beat any price for the same type of product.
You won't have to buy from different vendors to get all the flamenco products you need. We will provide all flamenco products required for your school, your students and your flamenco shows.
100% Quality and Money Back Guarantee
We provide top quality products, carefully handcrafted for you in our workshops based in Spain. We are so confident about what we offer that will offer you a 100% refund on the purchase price if you are not satisfied with the...
UNESCO has recently recognised Flamenco as an intangible world cultural heritage treasure. This was an exciting development for all the flamenco lovers all over the world as the original request was rejected 5 years ago. However is this news as exciting as it sounds?
The recent flamenco recognition by UNESCO was considered by many fans as the most important event in its recent history. Fans were delighted with this event as the original request was rejected 5 years ago even though the art has a life span of over five centuries.
However is this event as important as the flamenco fans believe it is?
Since the beginning of its history, flamenco has always been surrounded by an air of mystery. Its roots go back to gypsies in Andalusia, who used flamenco as a means to express their feelings of happiness, sadness and passion. Flamenco only became more mainstream in the last century with an increasing fan base in Spain and also across the world.
Despite its long and established history, flamenco still lags behind in other art forms in public awareness and media attent...
Global recognition of flamenco – ¨Flamenco: A World Cultural Heritage Treasure"

Andalusia is celebrating perhaps one of the most significant developments in its recent history. Flamenco, the best dance that mankind has ever created, has been declared as a world cultural heritage treasure by Unesco. Flamenco is now part of the Intangible Cultural Heritage of Humanity after the decision taken on Tuesday 16 November 2010 by UNESCO.
Five years after UNESCO rejecting the original request, the United Nations´ organization responsible for Educational, Scientific and Cultural affairs has finally accepted it. During the annual meeting in Nairobi (Kenya), UNESCO decided that the Flamenco deserves to be part of the Cultural Heritage of Humanity.
We take great pride to inform you that Manuela Carrasco, the "goddess of flamenco" who has designed and exclusively wears the Flamencista flamenco shoes, was there to celebrate one of the most important milestones in the history of dance with other famous artists.
What an exciting time for Flamenco and we are at the he...
Like every form of art the Flamenco is inspired by its own philosophy. Performers can develop the best way to expressive themselves through its different dancing styles (Sevillana, Alegrías, Bulerías, Tangos, Soleá, Siguiriyas etc), choreographies and improvisations.
Remember your first year at school when writing the simplest of sentences required mastering the basics including knowing the alphabet and using tools such as pen and paper.
This is exactly the case with Flamenco. In order to learn the dance's "alphabet" and express it through your performance you need two essential items:

The fact of the matter is that only with high quality handmade Flamenco products from Spain (as are all Flamencista products) will you be able to express your emotions to their full intensity and produce authentic Flamenco interpretations. Using any cheap, machine made, out of the box products that are not suitable for flamenco, can significantly compromise your performances as minimum or cause...
Dear flamenco friend
At Flamencista we are always trying to improve and provide the best possible service to our customers. Therefore, we will give a further 15% discount on all of our products for 1 year to ALL of our friends who provide feedback on how can become even better. This is on the top of the existing offers on our web site, so you may benefit from as much as a 30% discount.
What we ask in exchange is thorough, honest, insightful and detailed feedback on our web site.

The areas we would like feedback on are:
Value for money

Are our products good value for the quality they offer based on the information you see
Price and shipping costs

Web site design and aesthetics
Navigation

How easy it is to move around the site
Whether you can find what you need easily

Information availability

Do you have enough and accurate information to make the best possible decision

Product variety
3 reasons why someone would purchase from us
3 reasons why someone would purchase products from another company
Anything else that you can think of that is ...
Displaying 1 to 9 (of 9 articles)
Reviews
I still love my Manuela Carrasco shoes! You must be updating your records :-) I tell everyone about you and how great your customer service treats eve
Average user rating: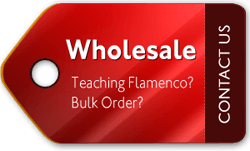 Please complete all required fields in order to continue.