The Flamencista Promise
The Flamencista team is dedicated to providing the best customer experience possible. Our principle is:
We treat each and every customer as if we had no other!
Here are our promises to you
* subject to our Terms & Conditions
Reviews
I have received my skirt yesterday. The skirt type and quality is even more than i expected. Really adorable skirt, very stylish with 'clever' desig
Average user rating: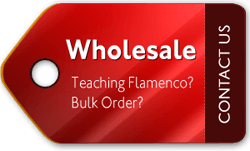 Please complete all required fields in order to continue.