The Flamencista Group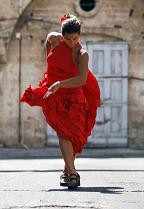 Flamencista was formed as a result of our immense passion for the most fascinating dance that humankind has ever created...Flamenco!
Without a doubt, amazing Flamenco is the most significant Spanish contribution to arts and culture and we are proud to be in the heart of it.
We fell in love with the Flamenco while living and experiencing the dance at its birthplace, Andalusia. We were surrounded by great performers who, through their elegant and impassioned movement evoked feelings of passion, joy, sadness, pain, courage, and ultimate creativity.
And in those moments of sublime performance we realised that Flamenco would be a part of our lives forever.
The Flamenco became our mission. We wanted to know everything about this haunting dance; about its deep roots in the Spanish culture and the history, about its journey through time, about its expressions and its magic...For years on end, we avidly participated in Flamenco events, international exhibitions (SIMOF-Salón Internacional de la Moda Flamenca, Feria Mundial del Flamenco) and liaised with museums and embassies. Most importantly, we worked closely with great Flamenco performers, school owners, teachers, and students to understand their true needs at all performing levels, from amateur to professional. Slowly, our Flamencista vision emerged:
Our vision is to offer the most Elegant, Comfortable, Durable and Affordable Flamenco products that have ever been made by providing world class Customer Service.
From the outset, our criteria were strict: We looked for Spanish craftsmanship; Spanish materials; handcrafted goods; stunning design; top quality; and affordable prices. We travelled throughout Spain and we explored many traditional Flamenco workshops that have been providing Flamenco products for many generations. We blended the ultimate in Flamenco craftsmanship with experience and passion for the best. After exhaustive trials, came up with what we consider to be the BEST FLAMENCO PRODUCTS.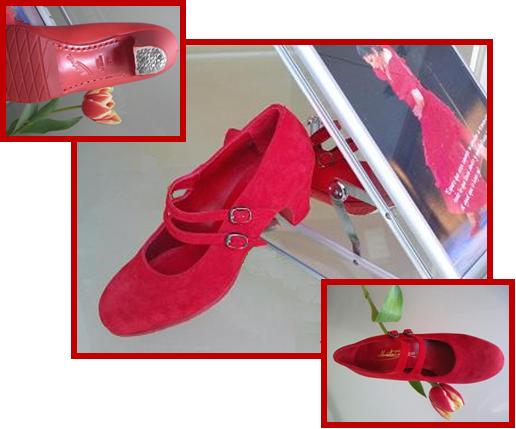 ---
Proudly presenting our brainchild: the Flamencista Collection!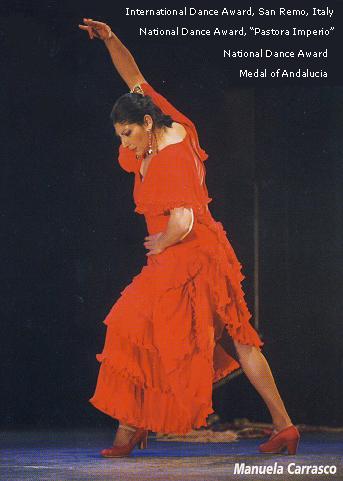 Our collection includes all that a Flamenco dancer may need: Women's Flamenco shoes; boots; skirts; dresses; shawls; castanets; hats; fans; jewellery; hair combs; and accessories.

One of the highlights of our quest was our collaboration with the greatest female Flamenco dancer of all time, Manuela Carrasco, who helped us arrive at the best Flamenco shoes ever made: The Flamencista Ultimate Manuela Carrasco Series.
Still, we did not stop at that. We went the extra mile to make sure that our unrivalled customer service would further set us apart from other Flamenco shops. We are confident that at Flamencista we provide outstanding and unequalled customer service, something that our customer reviews consistently confirm.
Our vision was to create the best Flamenco products for all of us who feel the passion of the Flamenco. We have now achieved this. All you need to do is to take action now and make these products yours!
Best Regards,
The Flamencista Team